3D eggshell temporaries
Wafer-thin eggshell temporaries can be produced quickly and easily by our 3D printing production in wall thicknesses from 0.30 to 1.00 mm via the digital route.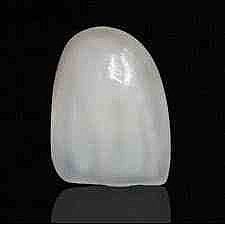 We offer our eggshell temporaries in the tooth colour Vita A3.
You can build up and correct our 3D printing material quickly and easily with any light-curing bonding material.
If the data is received by 12:00 noon, we will manufacture your 3D print temporary on the same day.
The delivery in the vicinity of Cologne, can be carried out on request, the very next day with our boat service!