metal-free dentures - tested purity
The ever-increasing number of chemicals, additives in food and environmental toxins are putting more and more strain on us humans. The expansion of radio networks (mobile telephony) is creating ever stronger, high-frequency electromagnetic fields, which represent a further burden for sensitive people. For this reason, more and more people are asking for compatible and metal-free materials for their dentures.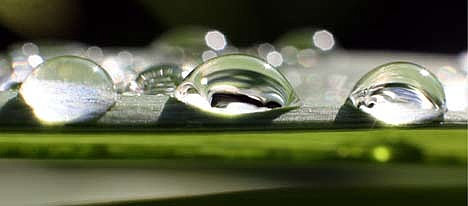 Perfect naturalness !
CAD/CAM technology enables dentists and dental technicians to offer metal-free solutions that were unthinkable just a few years ago.
Together with experienced dentists and suggestions from customers, DMC COLOGNE has been able to put together an extensive product range that offers high-quality materials in the field of "metal-free dental prostheses", optimally adapted to the needs of allergy sufferers. Our CAD/CAM technology combines materials with good body compatibility, coupled with aesthetics, functionality, and offers an optimal solution for new dental prostheses.
What advantages does it offer to the patient?
The large number of medical materials used in the manufacture and processing of dental prostheses repeatedly lead to allergic reactions in sensitive people.len Menschen.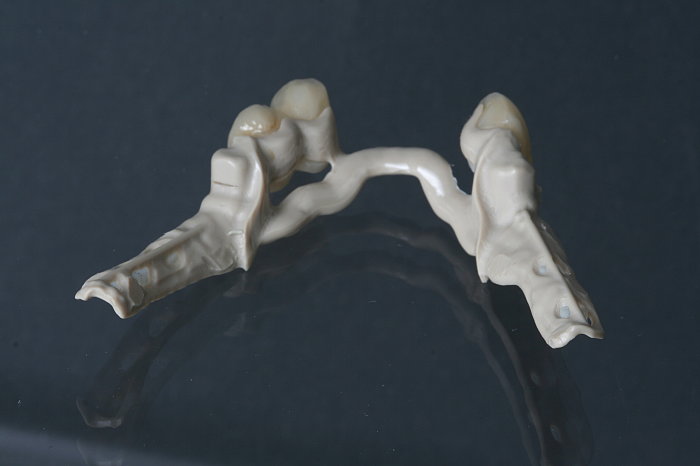 Reliability !
The materials used in CAD/CAM technology, so-called thermoplastics and bio plastics
enable the dental technician to produce dentures for sensitive people without the use of chemical additives or catalysts. An option that represents a unique selling point for the laboratory due to the sharp increase in allergies.
Why metal-free?
In restorative dentistry, metal alloys such as gold, CrCo, amalgam are among the most important materials due to their good material properties. Thermal effects, metallic taste and allergic reactions caused by dental alloys in the mouth have been treated only secondary. Only the strong increase in allergies, incompatibilities and increasingly frequent symptoms of metal incompatibilities have led to a rethink in the selection of dental materials for restorative dentistry.
PEEK / Polyan / Zirkon /e.max CAD / Vita CAD / Cercon-ht / ENAMIC
Polymers are highly developed, compatibility-tested materials for the manufacture of metal-free dental prostheses.
Dentures for sensitive people!
From biocompatible materials to high-quality dental prostheses. This means that no aesthetically disturbing metal retaining elements have to be processed in the dental prosthesis.
Studies have shown that in addition to the aspect of freedom from allergies, precision, the aesthetics and the exceptionally pleasant wearing comfort of our materials can also be determined.

Economy !
CAD/CAM systems from DMC Cologne enable a material-friendly processing!